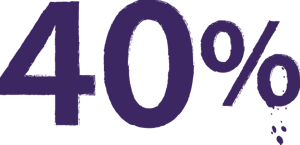 That's the percentage of professionals who've altered their resume to hide their race or ethnicity when seeking a new job, according to our recent survey of primarily BIPOC jobseekers and employees.
The data doesn't lie: BIPOC professionals feel pressured to hide who they are.
So how can associations lead the way in creating a more inclusive and equitable professional world?
We explore this question in detail below, looking at the data carefully, examining the benefits of inclusivity for associations and taking a close look at how associations can become more inclusive and lead the way in fighting racism, discrimination and bias in the professional world.
"My name is not Americanized, so I have a harder time getting accepted for jobs."
- A survey respondent when asked: Are you concerned your ethnicity might have a negative effect on your ability to successfully compete for jobs?
What Does the Data Say?
Our extensive survey of 211 jobseekers and employees revealed a number of critical insights about how BIPOC professionals' views on how race and ethnicity impact their careers.
40% said that they've changed their resume or application to hide their appearance from their prospective employer. More specifically, this figure includes: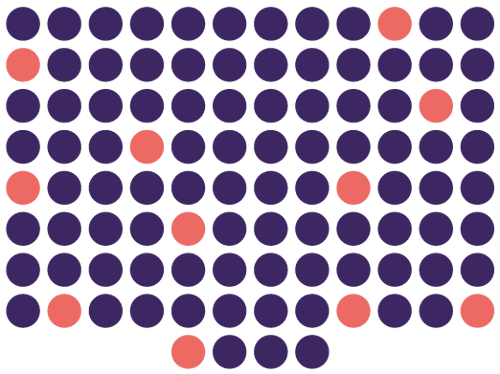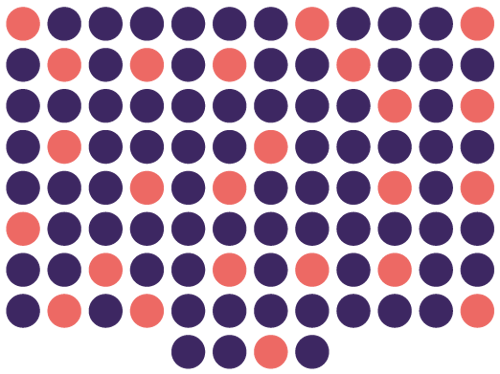 11% who left out their interests and hobbies
24% who purposefully didn't include pictures of themselves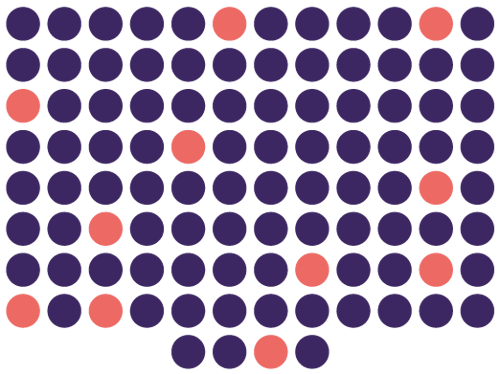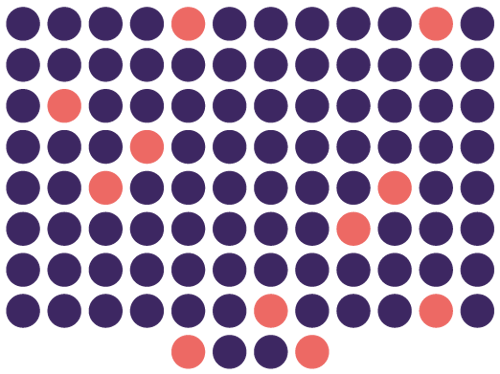 11% reported whitening their name or appearance in a photo
11% have omitted details of groups that may indicate their race or ethnicity
"I try to act more business-like. If I believe there is a stereotype the employer might believe of my ethnicity, I try to be less like it."
- A survey respondent when asked: Are you concerned your ethnicity might have a negative effect on your ability to successfully compete for jobs?
Clearly, this data indicates that many BIPOC professionals feel pressured to change their appearance simply to exist in the professional world. This has a negative impact on their career advancement and sometimes prevents them from even applying to jobs.
Associations, however, can help solve this problem by promoting inclusivity to make professionals of all backgrounds feel welcomed and dignified. This way, they can have equal access your association's benefits, such as training, credentialing, networking and continuing education programs, to help further their careers.
"I dress less to match who I am and more in the stereotypical style of a 'Whitened' woman."
- A survey respondent when asked if they alter their appearance, dress or mannerisms to downplay their ethnic or cultural identity when applying for a job.
What are the Benefits of Inclusivity for Associations?
According to McKinsey & Company, businesses with diverse leadership saw a 53% greater ROE (return on equity) compared to companies with less diversity. For associations specifically, becoming more inclusive and equitable can bring about similar benefits too.
Here's a closer look at just a few of them.
Increased Membership
First and foremost, one of the clearest benefits of making your association more inclusive is increased membership ranks.
By attracting and retaining more BIPOC members and members from more diverse backgrounds in general, associations can bolster their ranks dramatically, expanding their reach to new audiences in the process.
Attracting the Next Generation of Members
It's no secret that many associations have struggled to attract younger generations like Millennials and Generation Z. These generations are the future of the workforce and crucial to attracting if associations hope to grow their ranks.
Becoming more inclusive can play a critical role in attracting members of these generations. How so? Both are incredibly diverse, with 44% of Millennials identifying as BIPOC and 48% of Generation Z being BIPOC.
By actively undertaking initiatives to become more inclusive and diverse, associations can attract the next generation of members in the process, bolstering their membership ranks for years to come.
Higher Revenue
More members, simply put, means more revenue for associations.
This can come in the form of both dues and non-dues revenue, giving associations the income streams they need to grow and better serve their members.
Greater Member Engagement and Satisfaction
By taking steps to become more inclusive and equitable, associations can boost their members' engagement and satisfaction.
With a more inclusive professional environment that addresses their concerns, BIPOC professionals can feel better served by their association, playing a key role in boosting their engagement and satisfaction.
Stronger Member Retention
Association members who are more engaged and satisfied are much more likely to renew their membership. This, in turn, reduces membership churn and keeps your association's ranks full.
Becoming a Leader in DEI
DEI is, of course, a hot topic for associations these days. By becoming a leader in it, your association can generate positive PR and position itself as a thought leader on this important topic in your industry.
"There are times when you worry if you will fit in to a company that is predominantly white. It has led me to seek out jobs that have more diversity, especially in upper management."
- A survey respondent when asked: Are you concerned your ethnicity might have a negative effect on your ability to successfully compete for jobs?
Interested in Learning More?
Download our Free eBook
How Can Associations Become More Inclusive?
So how can associations reap these rewards? Here's some action points for associations on how they can become more inclusive!
Partner with Organizations to Attract BIPOC Members
One key step to take is partnering with relevant organizations, chambers of commerce and colleges to build relationships with and attract BIPOC members. Doing so can help build a pipeline of new members and strengthen your connection to and visibility in historically underrepresented communities.
Diversify Your Leadership
Change often starts at the top.
Take a close look at your leadership and see where steps can be taken to bring in voices from different backgrounds to ensure better representation for all. Your leadership can also set an example for members by being the first to undertake DEI workshops and promoting them.
Create a DEI Task Force
Establish a task force or committee focused on DEI issues and listen closely to the BIPOC professionals in your association. This group can assist your leadership in crafting and guiding policies designed to promote inclusivity and equal treatment for BIPOC professionals and other members from diverse backgrounds.
Use Third-Party DEI Experts to Improve Your Association
Leverage outside experts and organizations that specialize in DEI to evaluate your association's initiatives and policies. Incorporating their feedback into your programs can help your association improve its DEI programs and dignify BIPOC professionals in it.
Publish and Promote DEI Content on Your Website
Consistently publishing and promoting valuable DEI content on your website can help to inform your members and establish your association as a leader on this topic. A mix of content from both internal stakeholders and external experts as well as useful resources can prove to be a great way to educate your members and take the lead in standing against bias and discrimination in the workplace.
Implement Inclusive Policies and DEI Workshops
Draft an official DEI statement and establish policies that strengthen inclusion and equal access and treatment for all members. Implementing DEI workshops and interactive events that go beyond classroom training and incorporate hands-on learning and insightful talks with DEI experts and leaders can also go a long way in making your association a strong ally for all its members, regardless of their background.
Use Inclusive Language
Language plays a crucial role when communicating to your current and prospective members. Always try to use gender-neutral and fully-inclusive language in your content that applies to everyone and makes them feel welcomed.
"Give everyone a fair chance to work."
- A survey respondent when asked: What do you recommend your current or previous employer could do to reduce discrimination and bias at work?



Take the Lead on Inclusivity Today
Clearly, inclusivity has a very positive impact for associations. By taking steps to welcome and dignify professionals of all backgrounds, associations can not only lead the fight against discrimination and bias, but also reap the rewards of greater member engagement and satisfaction, increased membership and higher revenue.
Interested in learning more? Download our eBook on how associations can foster inclusivity for BIPOC professionals and sign up to attend our workshop on Thursday, October 28 to hear from the experts first-hand!